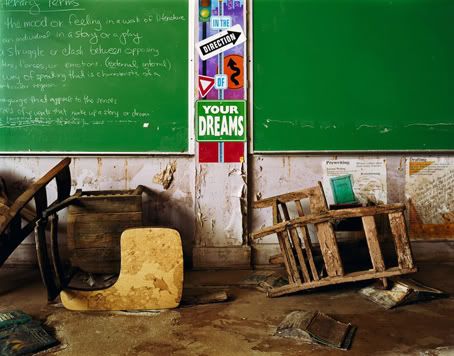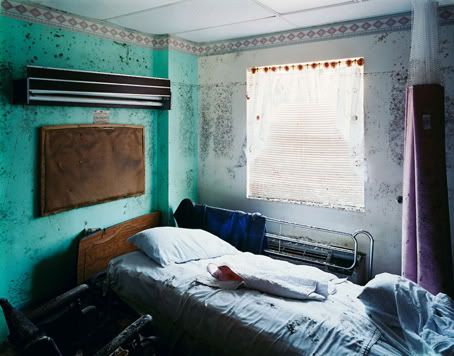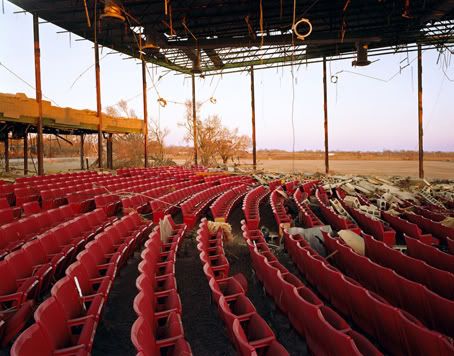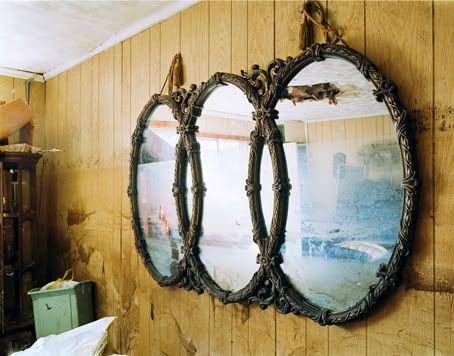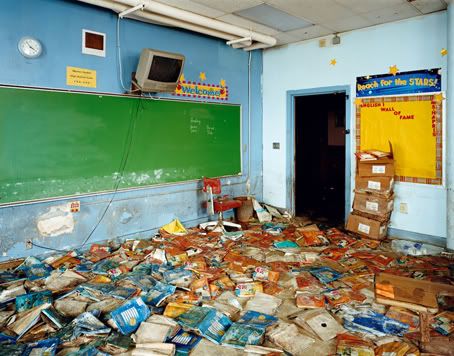 The photographs of Wyatt Gallery and Radek Skrivanek bear witness to nature's retaliations. The disappearance of the Aral Sea in Kazakhstan and the flood and evacuation in New Orleans are the tragic results of natural disaster and government mismanagement. These photographs, now showing at PEER Gallery in New York, tenderly expose not only the extent of the disasters, but our ineptitude and negligence in their aftermaths. Can photos bring us closer to these events and aftermaths? Or do the images, orphaned from actual catastrophe, further divide those who lived through disaster from those who have seen it only in pictures?
(Tiré de Yatzer qui présente également une entrevue avec le photographe.
Pour lire au complet, cliquez ici.
)